Business Support Services
Get access to tailor-made, cost-effective and easy-to-launch business support services with PromptTech.
Comprehensive Support Services
Start-ups and small and medium businesses face many challenges in developing their business models cost-effectively. We understand these struggles and offer various business support services that are tailored to the needs of small and medium enterprises. Businesses have quick and easy access to top-notch skills and resources with our support services and therefore meet the changing business trends and commercial conditions effectively.
We have strategically positioned our global delivery hub at the Government owned IT park in India. This facilitates us to tap into a pool of the best talents and brilliant minds to deliver exceptional results for your tasks while maintaining cost efficiency. Our digital transformation and staff augmentation services help enterprises to thrive in a competitive environment and grow seamlessly. You can effectively develop your business model by minimising costs while ensuring exceptional output each time by partnering with PromptTech.
In today's business landscape, digital transformation has become essential for enterprises to stay relevant and competitive. However, start-ups and small and medium businesses often face challenges, such as budgetary constraints and a lack of expertise or resources to implement digital transformation initiatives. Ensure cost efficiency and easy access to highly skilled expertise in implementing these digital transformation initiatives and make informed decisions regarding technology investments with PromptTech. Our team of experts are focused on optimising your business processes, providing you with great control and scalability.
PromptTech provides tailor-made and easy-to-launch e-optimisation services such as web application development, native and hybrid mobile app development, social media and search engine optimisation. By leveraging these quality and economical services, small and medium businesses and start-ups can ensure an enhanced digital presence, automate manual processes, improve customer experiences, and expand their reach.
Quick and ready-to-launch framework

Cost Efficiency & Expertise
Business Process Optimisation
Control and Scalability

Enhanced Digital Presence
Expanded Reach
Financial burdens related to overhead costs such as infrastructure costs, payroll, insurance, rent, accounting, software expenses, office supplies, and more can significantly strain the resources and growth potential of small and medium businesses and Startups.
At PromptTech, we understand the difficulties of start-ups and small and medium businesses in managing these overhead costs while striving for operational efficiency and growth. We provide talented professionals and resources based on your specific needs by taking advantage of our strong HR team and infrastructure facilities in strategic locations. Our proficient team of experts works at the back end for all your IT and Non-IT requirements. The work is done remotely under your supervision, and we ensure necessary measures are taken care of. You can focus more on your core operations and benefit from savings related to expenses like infrastructure, HR, utilities, insurance and more with the help of PromptTech's staff augmentation services.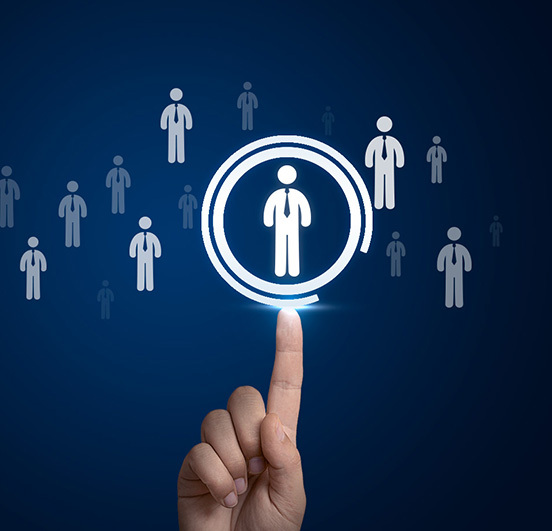 Tailored Resource Allocation
Access to Skilled Professionals
Result-oriented Services
Scalability and Flexibility
Uplift operational efficiency
Quality Assurance and Compliance