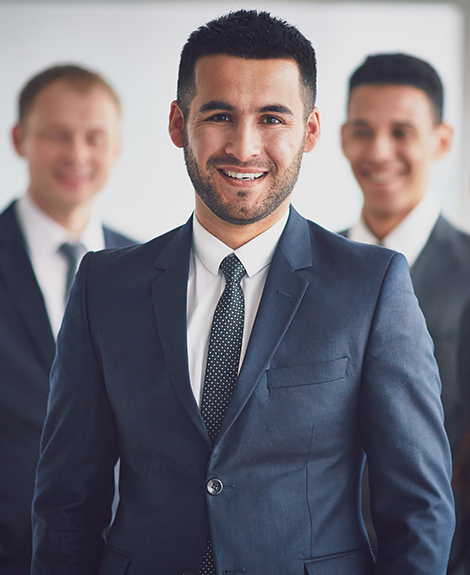 Grow your Business with us!
Innovative Business solutions curated to aid your business needs. We build, promote and support your  brand and business.
Since its inception in 2014, PromptTech has been providing complete business solutions to several MSME businesses to realise their dream. With active presence in multiple countries we are able to formulate innovative solutions for a range of business domains and help businesses take control and scale easily. 
Our reliable and ingenious solutions in Software, Web, Digital Branding and Remote Manpower Outsourcing services promote rapid business growth. We at PromptTech believe in excellence at work and aim at delivering solutions that can ease business processes around the globe. PromptTech helps businesses to integrate their process with technology, solve the problems and better connect with their audience through strategic business solutions.
To bring together talented tech and business professionals and their ideas into a strong business ecosystem and offer complete business solutions for SMEs across the globe and empower them to create more employment and economic stability .
To become a trusted business partner for emerging enterprises world-wide by providing complete business solutions to achieve their goals .
We make your business grow.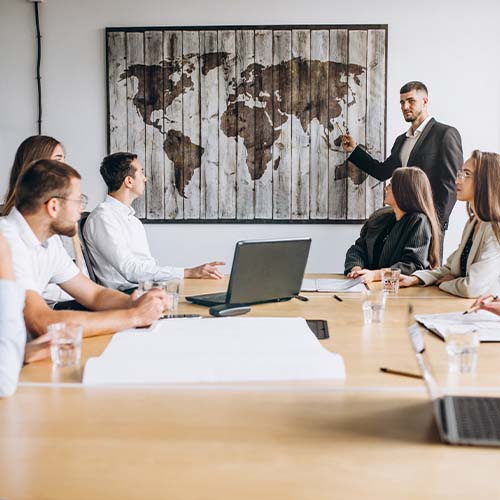 At PrompTech, our employees are the trailblazers of our business. We believe in providing a competitive ecosystem for professionals where they can collaborate and create solutions to help businesses grow. Our vision, commitment to our goals and our passion to deliver has propelled our growth across the Middle East, India and UK. We believe in excellence at work and strive to ensure high quality end products. 
At PromptTech, you will work with highly talented and skilled programmers, developers, and creative change makers who are proficient and experienced in their respective fields. We promote a healthy work culture where every employee is valued for his/her individuality. We are looking for people to join our team, who are as excited as we are to help businesses grow. 
We believe that our culture is a big part of our success. Our work-life culture is amicable and impacts the lives of the people we associate with. We promote a healthy and open environment for people to be themselves and acknowledge feedback. We encourage our employees to work towards being a better version of themselves. Collectively we learn and grow as a team.
PromptTech provides complete business solutions to enterprises across the globe. We cater to a variety of domains providing solutions that are customised to meet the demands of our clients. We believe in delivering quality end products and aim to achieve excellence at whatever we do. Our employees showcase diverse skill-set in distinctive fields of work.