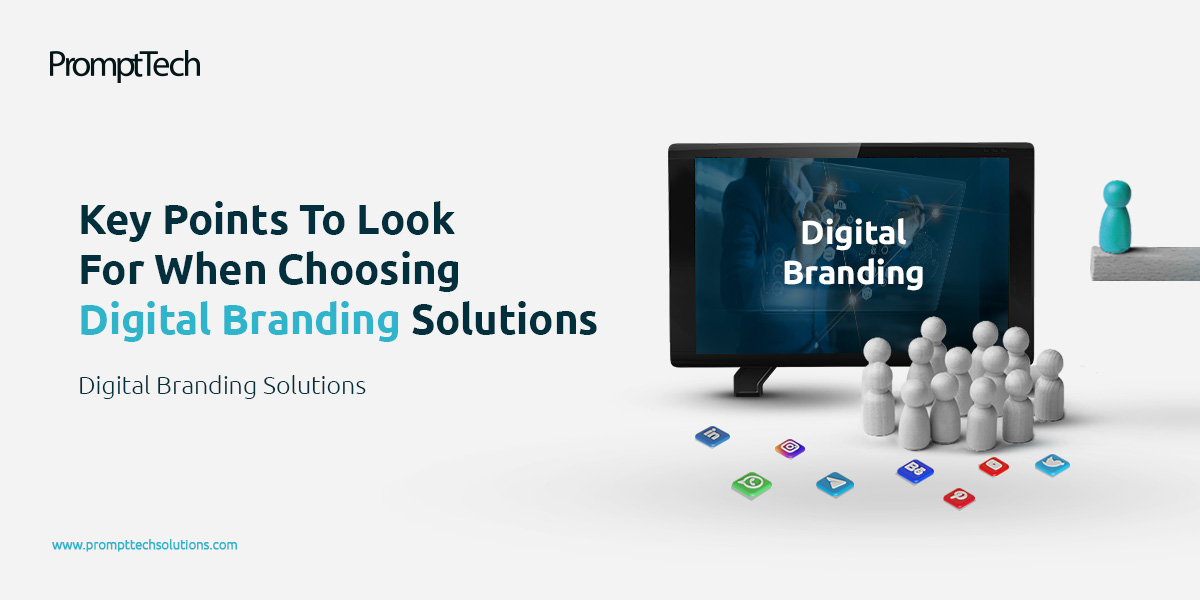 Key Points To Look For When Choosing Digital Branding Solutions
Branding your business has become quite imperative to stay in par with your competitors. With digitisation taking over the traditional branding practices, looking out for a digital branding solutions provider can seem like a tedious task. It is important that you consider all the key requirements before investing your valuable time and money into a company that provides branding and advertising solutions. 
What is Digital Branding?
Branding is the process of reaching out to your potential customers and communicating with them about your company and its products/services. Creating a powerful brand identity is the first step towards establishing a successful brand.
Digital branding refers to the process of designing and building your brand online through mediums such as websites, social media, videos and the likes. It is a process that involves digital marketing and branding via the internet to build your online presence.
There are multiple companies providing digital branding and advertising solutions or creative advertising solutions. But before you go in with your branding it is must that you conduct a proper study as to which company suits you best.
Here are a few key factors you must consider before choosing digital branding solutions for your business. 
Make sure they have the expertise you require:
The right place to look for a perfect branding and advertising solution is by searching for a company that holds the experience and expertise to do things that you require. There are many branding and marketing companies that would vouch for services they have barely ever done. You have to be vigilant enough to see through the farce and select the appropriate one. You can check for previously completed projects or case studies. Some companies may provide portfolio or additional information on request. Another way to check for the company's credibility is by weighing the branding efforts put in for their self branding. The company's own branding success is a true testimonial to their expertise.
Make sure you have clarity on the company's working process:
It is important for you to understand the working methodology of the digital branding solutions provider. Esure that you ask enough questions to derive the knowledge you need to evaluate the company you are considering. Ask for the stages and processes involved in getting your company the results you desire. As you have to closely work with the branding team ensure that their working methods align with yours.
How familiar are they with your industry:
It is always beneficial to work with a company that has previous knowledge about your industry and its growing demands. This will save you a lot of time as the company is already aware of what works well with your particular industry. However, onboarding a newcomer can also be beneficial as you may get fresh ideas and insights but may take more time as they require in-depth market research before handing you a plan of action.
How well do you gel-in with the team:
At the end of the day, you are bound to spend a lot of time together with the branding team. In due course of time you may have to face challenging situations but on the whole you must have an enjoyable experience. While shortlisting the branding partner you may have a couple of top contenders. Always make sure to choose the one you are comfortable communicating with. All your interactions must happen both ways. Only if your branding service provider is inquisitive about your company can they provide the best result possible.
Final Thoughts
As mentioned earlier, choosing the best digital branding solutions provider is essential to grow your business in the right direction. There are numerous creative advertising solutions and branding solutions providers in the market. But selecting the appropriate one is a task of its own. Go through each company's profile and portfolio before recruiting a branding partner. Make sure to ask plenty of questions till you are confident to go with the company. With these key points in mind you will be able to choose an appropriate digital branding partner for your business.