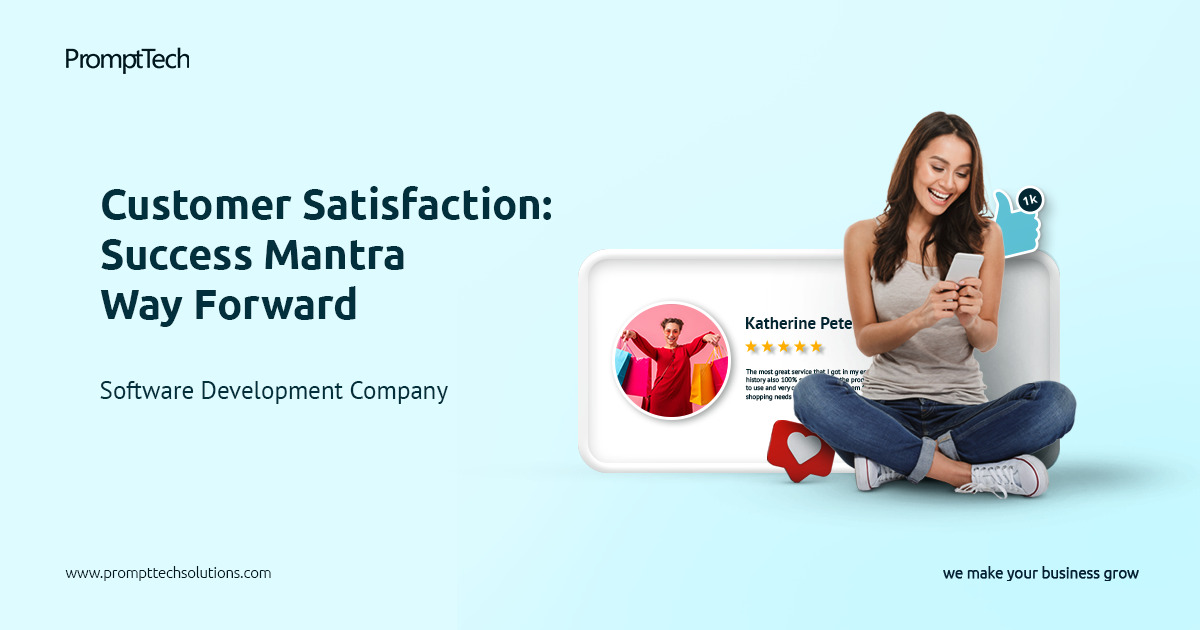 'Customer satisfaction', a term often heard in businesses. What does it actually mean? Customer service is an essential part of the success of any business. We are all here to sell our products or services and to generate revenue out of it. Be it a small venture or a multinational brand, without customers we are no good in the market. Hence, satisfying existing customers and attracting new customers is an integral part of business.
An unhappy customer will not continue to be a customer for long. Companies have to strive to make sure that their customers stay with them and are happy. But today, customer satisfaction is really a tough shell to crack. With the world of smartphones where everything is just a few clicks away, customers have grown to be more demanding and expect nothing but the best.
Ways to improve customer satisfaction
With the invasion of online shopping trends, it has become essential for brands to have an online presence to get through to their potential customers. Mobile app development is an adequate step towards fixing this issue. With a Mobile app it is easier for customers to reach you and benefit from your services or products. When customers value your services or products, they tend to become loyal customers. And a loyal customer base is essential for the growth of your business.
Online presence can also be achieved through websites. If you have a website pertaining to your business, then you have won half the battle. Compelling website designs, impressive content and easy navigation can help keep customers engaged on your site. A software development company can provide you with expert advice and help you develop an interesting website. Customers live on information. The more information they get about a company or product the more they tend to trust them. Trust can drive sales.

Another important point is to connect with your customers. The only way to keep your customers happy is by knowing why they are unhappy. Providing platforms for customers to address their grievances or share their reviews will make them feel heard. When their opinions are considered, it is easy to make amends and build strong relationships with customers.
Ways to measure customer satisfaction

A straightforward assessment of customer satisfaction is hard to achieve. It is a complex concept to decipher. One of the most seen formats of measurement is surveys. There are various types of surveys that businesses use to determine the happiness quotient of their customers. Customer service surveys, Net promoter surveys, and Customer satisfaction surveys are only a few of them.
Keeping track of social media mentions of your brand or product is another way to gain feedback from customers. At times people provide their insights on brands and products on social media which can shed light on their feelings and expectations from the company which may have missed your attention otherwise.
Benefits of having satisfied customers

Identify areas to improve
Identify areas that are on track
Increase brand loyalty
Decrease in customer turnover
Boost brand reputation
Spread positive word-of-mouth
Improve sales revenue
In conclusion, happy customers are always an added advantage for businesses. It is the fundamental aspect that can make or break any business. Hence, satisfying customers must be considered with utmost importance.
About PromptTech
PromptTech is a Custom Software Development Company in UAE. We build fast, secure, and flexible web applications with in-built performance monitoring features. We provide a range of services including Web Portal Development, Custom Web Development, Mobile App Development, E-commerce Development, Enterprise Web Development, Support and Maintenance among others.