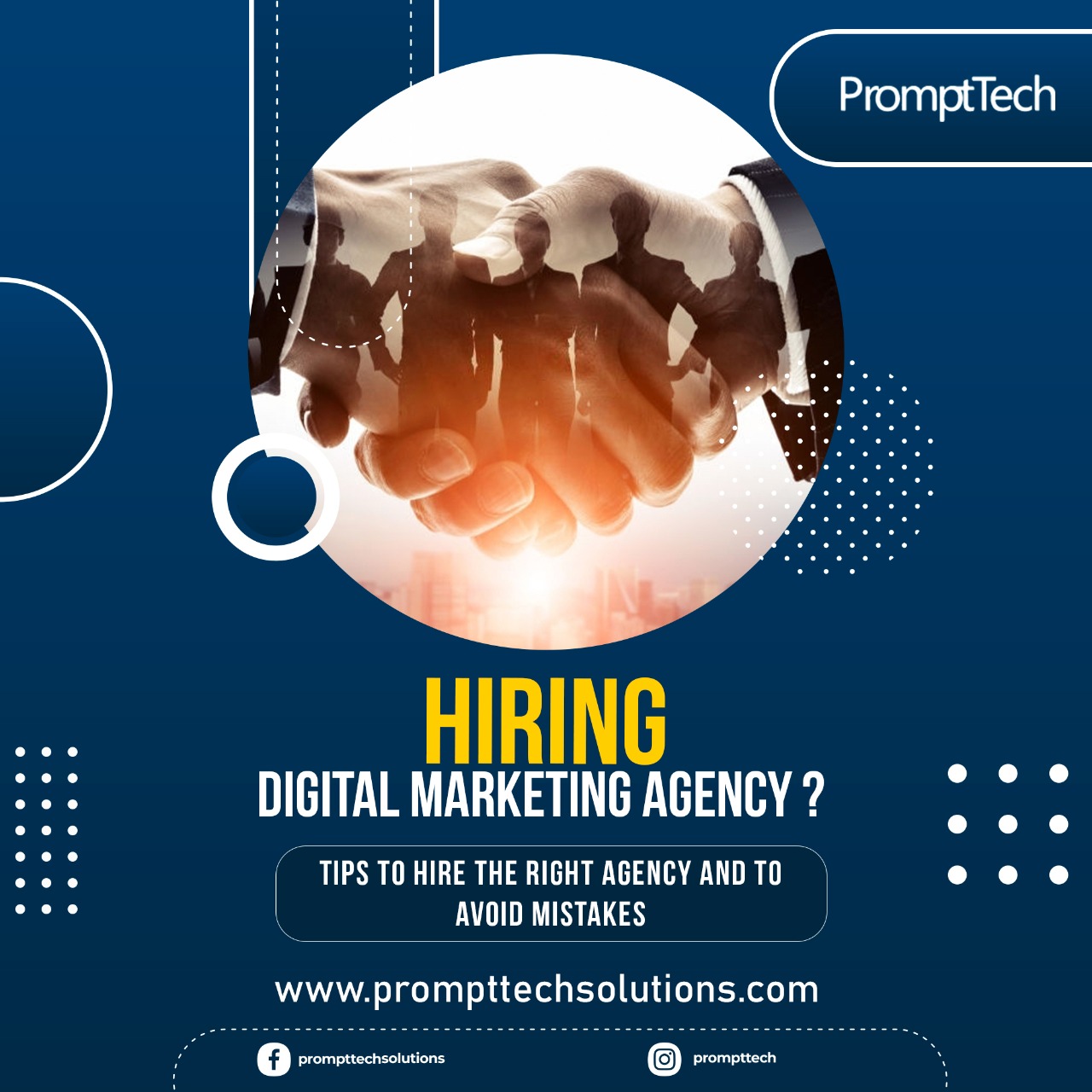 Choosing to associate with a digital marketing agency is simple. Whereas the challenging thing is determining which agency to work with.
At present, anybody with an internet connection can turn out a website and go ahead with rendering their products/services as a business person. And the hurdles to begin are quite less.
This makes picking the best digital marketing service provider quite challenging. But, some things can help ease the decision-making task.
Figure Out the Problems That Your Business Needs to Address
Most of the time, identifying the problems you are having with digital marketing is easy. But what's not definite is understanding the digital marketing services which you should seek.
Therefore your emphasis must be on pinpointing the problems your business is having. For instance, are you having difficulty with increasing/maintaining your web traffic? Or else the problem may be the stagnant mailing list or less click-through and open rates. Write it out, or feed it in the computer and describe this to the company you are considering.
The best digital marketing agency will talk over these issues with you to go deeper into these matters. Afterward, the agency can render the best services to sort them out.
On the contrary, if you're informed about digital marketing and are well cognizant of what you want, then just go ahead and list them. Through this, when you discuss with the company, you can refer to the services that go a long way for your business to thrive.
The right company will inform you whether the services you want are essential or not.
Find Out Their Marketing Practices
You can learn a lot about them through scrutinizing their processes. Find out about their marketing processes. Ask it out. However, watch out for those agencies that utilize cookie-cutter strategies.
You should also try to know if they shape their efforts around conversions, sales and leads. Agencies that do so have a greater likelihood of giving you an ROI.
You can also try to know about the sales productivity of their various marketing services. This will let you decide the digital marketing services that are of value to your investment and time.
Know the Marketing Tools Used
Watch out for an agency that deploys outdated tools or nothing at all. Many things are involved in tracking and analyzing campaign-related metrics. Using the best tools, this turns out to be much effortless and efficient. This comprises having tools for Pay-per-click advertisements, content and social media.
To make sure that content, social media and email marketing are on schedule, automation tools help a lot. To track the traffic, sales and conversions to make sure that the goals are fulfilled, analytics tools can be used. SEM Rush, Sprout Social, Hubspot etc. are a few of the professional tools deployed by the best agencies.
Go Through Their Portfolio and References
To check if the company is all that it's cracked up to be, you must view their portfolio. It comprises everything from case studies of conversions concerned with social media or even blog initiatives they have worked on before. You can also get references as you can talk with them personally. You can also check for reviews online for the company to find what their previous clients had to say.
Below are a few of the pitfalls you may see if you fail to be careful.
Talking About Services Instead of Solutions
While you have discussions with the company for the first time, the discussion must not be about the services the digital marketing agency can provide to your business. Rather than that, the conversation must be on your business requirements.
Essentially, how will the digital marketing experts know the services which they must render, without knowing your problems? For instance, if you find it difficult to gain new followers on Instagram/Facebook, then the company must concentrate on the way by which they can handle your social media profiles, and not scrutinize the SEO of your website.
If you are considering a full-service company, they can provide you with a rational strategy to enhance your outcome. Never be fooled into choosing a company simply because they offer an array of services. Find out if they talk with you regarding your company and its objectives and if they render solutions to meet your objectives. Or else, you will be spending a lot of money on services you don't require.
Not Thinking About Long-term Budget
For offline marketing, the one who wins always has a big budget. But for many businesses, a big budget isn't the reality. This fact makes digital marketing such a robust tool. There's more chance of success for small businesses. But this doesn't imply that you will have an endless amount of money to pay the digital marketing company.
Owing to this, it's quite vital to go over your initial and long-term budget. The reason is that this service is an ongoing effort. The establishment of every marketing collateral isn't the end of it.
To maintain your digital marketing, you require a company that you can hire for a prolonged period of time.
Lack of Experience
This pitfall quite speaks for itself. A team with a lack of experience can't offer the best service. Whereas, ones with experience will be able to give you guidance on the steps to attain your objectives.
Experienced digital marketers are quite consistent and give more reliable returns for your investment. But see to it that you ask the intended companies what makes them fit to handle your projects.
Concentrating on Outputs as Opposed to Outcomes
It's important to have goals, while you're attempting to get an ROI for your business marketing. Owing to this, it must be the core emphasis for all your marketing efforts.
There are few digital marketing agencies that emphasize more on output than the outcome. If you hire such an agency, then they'll emphasize more on attaining marketing collateral goals instead of business goals.
For instance, making sure that the social media posting and publishing website blogs are done on a weekly basis. But, if no one keeps a tab on the way the output is affecting the outcome, then everything done will be in vain.
Undoubtedly, the best agency ties its effort to the results. Case in point- if your website blogs are yielding fewer conversions, but drives traffic, then changing topics and deploying highly-targeted keywords can be beneficial.
Being a business, you can't manage to spend a lot of money on a marketing strategy that won't give the outcome you want. If you want more traffic, followers and conversions, the right digital marketing agency can help.
About PromptTech Solutions
PromptTech Solutions is a custom software development company based in Dubai with operations also in India. The company caters to all kinds of clients including SMEs. PromptTech has pioneered IT services in Dubai over the years, continually offering business value with the state of the art technology. Besides custom software development they offer a gamut of services, ranging from mobile app development, outsourcing, digital marketing and website development. If you are seeking a full-service digital marketing agency with a matchless repute, then just get in touch with PromptTech.