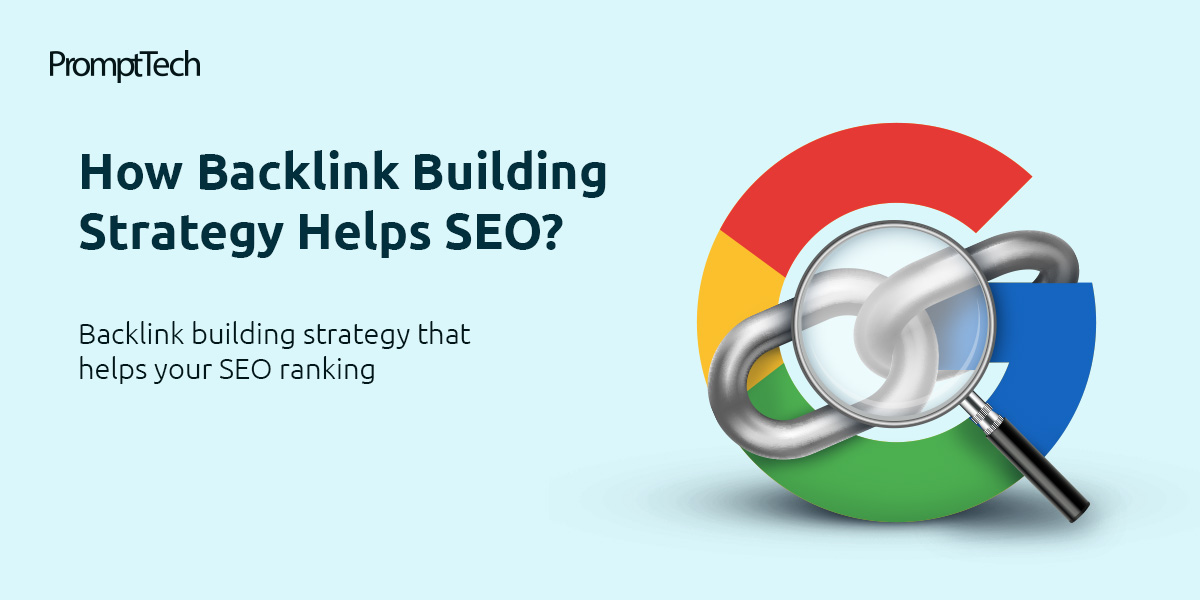 How backlink building strategy helps SEO?
Search engine optimization (SEO) is the process of improving the visibility of your site in order to rank higher in search engines when people search for a product, service or anything related to your brand. Backlink building strategy is an important tool that will help you with SEO. Ranking higher on the search engine result page (SERP) is essential for your content to accurately reach the target audience and drive traffic to your site. This will not only help with increased customer engagement but also with higher ROI.
5 key areas where SEO can help you are listed below
Garner more visibility
Increase organic search traffic
Solidify brand loyalty
Growth of your business
Enables a well round user experience
Why backlink building strategy is important for SEO?
Back links are also known as inbound links and they are created when one website links to another website. For example any article you find linking to another website is a backlink to that website. Back links are a primary ranking factor used by search engines. More backlinks from popular sites are sure to increase the visibility of your site. They are inferred as votes of confidence on your site from other sites. Backlinks, therefore create a positive effect for your websites to rank higher on search engines. They aid in increasing credibility and increasing traffic to your website.
To determine content quality Google look at three components- Expertise, Authority and Trustworthiness. The use of backlinks shows that your site is credible. The more relevant backlinks your site has Google views it as trustworthy, reliable and quality webpage. An important factor to consider while building backlinks is relevance. It means that in addition to authority search engines also consider if the topic, website and page content matches the topic of link target. Backlinks from irrelevant websites generally may not help or harm you. But building backlinks from relevant websites gives a strong signal to search engines that your site is a clear match for a particular topic.
Here are 7 tips for credible backlink building strategy
Understand who is linking to your competitors website
Competitor backlinks are mostly going to be from sites that are relevant for your website. Therefore chances are you can build quality backlinks referring to the sites from which your competitors are getting backlinks.
Use a broken link building strategy
You can get backlinks using a broken link building strategy either by analyzing the websites you want backlinks from or by finding backlinks from competitor websites.
Regain previous backlinks
Link building in digital marketing is essential for optimizing your webpage. In addition to getting new backlinks also focus on finding which of the backlinks you previously had is gone missing. Contact the site owner to get the issue fixed and regain your broken backlinks
Build links with images
You can use images as backlinks as it grabs attention easily. Make sure the image leads to a broader page where the image lives on and not to any image directory.
Write guest posts
Writing guest posts can increase the visibility of your site in front of new audience. Including a link to your page in that content is an easy way to build credible backlinks.
Get in "best of" lists
If you can get on a "best of" list it not only shows the quality of your product and service but you can also get a backlink from an authoritative and credible site. By contacting the site owner you can know the procedure for getting on the list.
Get the help of industry experts
Outsource SEO experts to get the best backlink building strategy. Link building in digital marketing is easier than ever by networking with similar sites in your industry or by availing the assistance of digital branding agency or company. They can assist you in optimizing the quantity and quality of your website and rank higher on SERPs.
To summarize SEO is significant to drive traffic to your website and increase your potential ROI. Back link building in digital marketing is a strategy that can help you with search engine optimization. They are viewed as vote of confidence by the search engine crawlers. You can build credible backlinks to your websites by availing the digital branding services from PromptTech easily.
About PromptTech
At PromptTech we provide you with top-notch digital branding solutions. Our expert team keeps a close watch on changing trends and implement them to stay ahead of the competition. Our seasoned digital marketers can help your content gain higher visibility on various platforms. Feel free to approach us for any of your Digital marketing requirements.
---