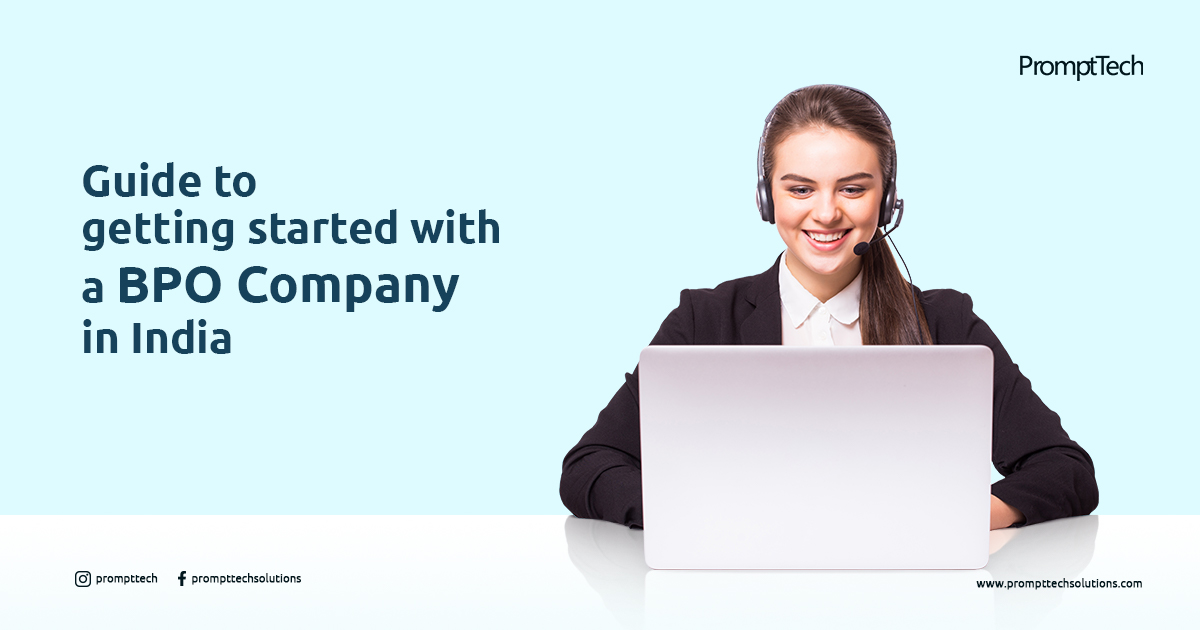 A significant aspect of planned business operations is determining the way to utilise the resources available to you. Among these are deciding which projects to work on internally, hiring resources for what projects, and which to outsource. You can outsource the whole business process, which is better referred to as Business Process Outsourcing or tasks such as sales or lead generation, which you can outsource to a BPO Company in India.
If you go for core business process outsourcing, you free up your in-house tools to concentrate on mission-critical operations. This is a common strategy- in the year 2019, the income of the BPO sector worldwide reached 26000 million. In this blog, we will cover how do you decide when to outsource business functions, and is BPO Right for your Business?
How Do You Determine When to Outsource Business Processes to a BPO Company in India ?
The Right Talent Can't be Found
Imagine that your company is seeking the best Salesforce developer to optimize a website. The search continues, but no candidate meets your standards. Choosing outsourcing companies that offer highly qualified employees with a good work ethic is always the best choice.
There is a High Cost Associated With Mistakes
While focusing on day to day tasks and important objectives, small business owners can overlook some major details that might lead to major revenue leaks. Among the most prevalent mistakes are
Buying of new technology with an irresistible urge, that fails to offer a Return of Investment, choosing a sub-par candidate for the job for economical reasons, Investing a great deal of time in non-core activities and more.
When You Experience Rapid Growth
By partnering with a BPO provider for scaling up, you can identify which tasks can be outsourced and which should be handled internally. Scaling is at the core of what outsourcing providers do. Is your company looking for a team of one, ten, or 100 specialized experts who can take care of your systems? It's not an issue. There is no better way to expand than with a BPO Company that builds big teams consistently and with efficiency like no other.
Does BPO Work for Your Business or Not?
By choosing a BPO company, you're assigning the responsibility to a third-party company to perform vital business operations. Therefore, many businesses have a hard time determining if a BPO company is a good fit for them. Finally, if your business shows any indications to work with a BPO, you might want to think about a partnership. One business varies from the other, but they all aim to scale up their bottom line. Here are a few important things to be mindful of, when deciding whether BPO is right for your business:
Analyze Your Requirements
What is crucial to a successful relationship with a Business Process Outsourcing partner is assessing your business's requirements in-depth. A complete assessment of your company's capabilities and shortcomings in operations goes a long way in determining what functions to outsource.
Take a Small Step
If you are wondering whether a BPO partner will meet all your requirements, then take it slow if need be. Entrusting a BPO with one duty that always gets overlooked offers you an understanding of what a BPO company does and how well it can fit your business needs.
Set Objectives
Setting and discussing objectives with your BPO partner is vital for performance. If you plan to cut costs or simplify processes, the BPO will strive to meet these objectives in every task you assign to them.
Analyze Often
Continual assessment lets you to be in close contact with your BPO Company at each stage so that you leverage their services.
Benefits of Business Process Outsourcing
Cut Costs
There are a number of expenses associated with internal staffing, the hiring and training of staff, the amount of workspace you should provide, in-direct and non-cash compensation to staff, which business process outsourcing saves. Taking as an instance, when businesses hire Best IT Outsourcing Company, they aren't required to pay a set fee for the staffing and rather calculate costs based on the kind of project or service.
Employ in-house Resources to Concentrate on Key Business Functions
Taking as an instance, Perhaps your internal resources manage payroll, however, they are also capable of managing client billing. Suppose you outsource payroll to a BPO Company in India, your in house staff can focus on client billing more- your business relies heavily on it.
Improved Outcome in Business Functions Not Considered Core
Take into account your finance team. If you let a Top IT Outsourcing Company handle payroll and let your in house team devote more to client billing, then your capacity, expertise and capability will scale up. This must lead to improved results in this function.
Develop a Global Presence
With the help of a BPO, your business can cater to customers globally in different languages, on their local time.
Enhance Task Efficiency
BPO lets you invest in specialists for specific tasks, meaning a faster and more accurate process. Case in point, an expert in organizing company records can be capable of indexing documents to meet legal requirements, so your team wouldn't need to file documents manually.
Despite having a plethora of advantages, Business Process Outsourcing has a significant downside to consider- If you outsource a business function, it means you lose visibility and control of the processes, implying that part of your customer experience may not be as satisfactory as desired. Never go for vital process outsourcing that can affect your customer experience, as it could negatively impact your business.
About PromptTech Solutions, the Best IT Outsourcing Company
Within the international BPO industry, PromptTech Solutions is a trusted name. For more than 7 years, we have partnered with our clients seeking Top IT Outsourcing Company and services to assist them in achieving their objectives through outsourcing.
Whether you're on the lookout for BPO services, then PromptTech is your best bet. We offer turnkey IT and Non-IT outsourcing services for SMEs and corporates. To learn more, get in touch with us.